Power BI Dashboard for Office 365 is live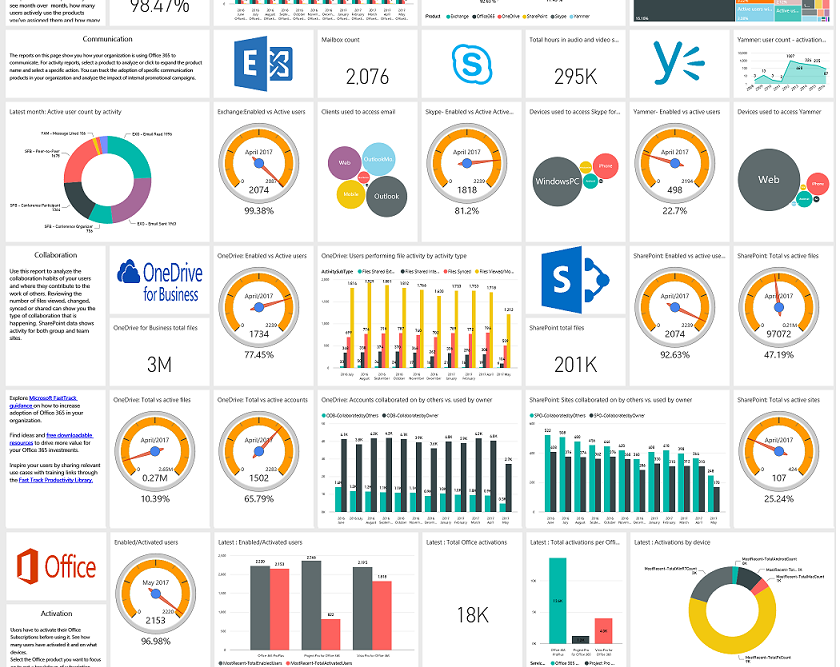 As an Office 365 administrator, you can now activate your Power BI Dashboard and get valuable and rich extract from your users activities. No need for an expensive license, the Free Power BI one will work fine.
To activate this feature, get to your Admin/Report section, get down to the last bottom right tile and activate it. After a while, you will get the ability to crawl your data through a fun and comprehensive UI.